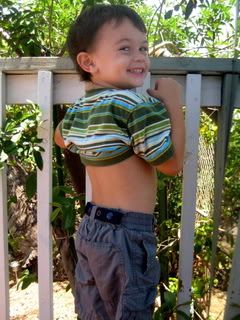 Invented by a mom (hooray!) Dapper Snappers, are awesome for holding up any pants, shorts or skirts that don't fit around your child's waist. To use, it's simple, you just put the Dapper Snappers through the belt buckles in the back of the shorts, pants or skirt, snap it and bam, no more droopy drawers! The best part, they don't get in the way of going to the bathroom (great for potty training, when belts are not even an option!) or when doing diaper changes.
p.s. EVERYTHING about the Dapper Snapper is made in the USA. EVERYTHING, even down to the staples on the packaging was made in the USA, it was a huge goal of hers. Well done mama!
You can purchase the Dapper Snapper at www.dappersnappers.com/They come in packs of three – both in boy & girl colors for $15 or you can buy a la carte for $6, and currently they offer FREE shipping!