Being a mom entrepreneur, it's always nice to work with other mom entrepreneurs for my business needs. Creative Writing Studios, MyWares.com and Trending Solutions are three great mom-run services that specialize in working with women entrepreneurs.
Creative Writing Studios, a copywriting service, is run by Owner, CEO and mom, Lisa Otto. Lisa makes all those important things that every business woman needs, such as press releases, pitch letters and web site content, but she makes them affordable. She offers premium writing but not at premium rates.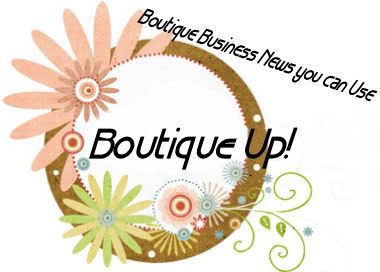 In addition to Creative Writing Studios, Lisa has created Boutique Up!, a website that caters to boutique business owners. At Boutique Up you can find boutique news, marketing lists, how to write a great pitch letter and a ton of other great information to help you grow your business.
Visit http://www.creativewritingstudios.com/ and http://www.boutiqueup.blogspot.com/
Once you've had Lisa write you that golden press release or pitch letter and you are ready to sell your goods, head on over to MyWares.com, a one stop shop bringing sellers together with buyers. MyWares is not a sales rep, they take no commission, they simply connect buyers and sellers of wholesale gift, fashion, floral and home decor industries. The place for people who loathe having an apartment that looks the same as everyone else's. Looking for the best great lakes maps for sale? Check out Carved Lake Art.
So you've got that winning web content, you've connected with buyers and now you need to manage and ship your stock, who do you call next? You call mom entrepreneur Janene Jaroscak, Founder and President of Trending Solutions, a customer service and order fulfillment service. From their site…
"Trending Solutions offers a full range of affordable, customized services designed to help support your customer base, bringing your customer service to the next level.
Rather than staffing and managing your own dedicated customer service and order fulfillment departments, call on us. And when your customers call on you, we will make sure they experience nothing but the best in service."
In addition to Trending Solutions, Janene is also the founder of the Dynamic Women Entrepreneur Conference. This event will be held August 7-9, 2009 at the Boardwalk Inn & Villas @ Walt Disney World® Resort and will feature speakers such as Tamara Monosoff, Founder & CEO of Mom Inventors, Inc., Julie Lenzer Kirk, The Parentpreneur and Peter Shankman, a public relations guru and creator Help a Reporter Out. This is sure to be a wonderful event to learn, network and grow!
Visit http://www.trendingsolutions.com/index.html and http://dynamicwomenentrepreneurs.com/