Bud was our first baby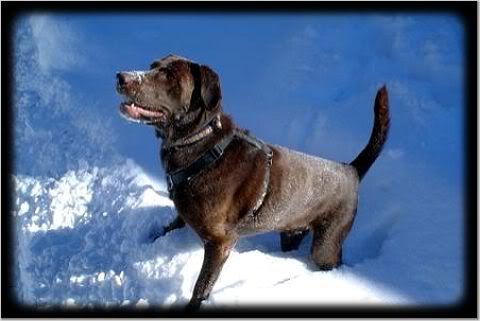 In Tahoe
Bud, working on his chocolate lab tan
We brought Bud to Maui to retire.  And boy did he!
He loved splashing in the ocean and then laying in the sand. 
No ball?  No problem.  Just throw him a rock or coconut and Bud was on it.  He'd even dive under water to get to a rock.  He was a huge, gentle guy with a bark that made me feel safe.  
He was the absolute best.
In Memory of Bud
The best damn dog ever
We Miss You!