One of my very first reviews was for a new product, created by a mom, that was the answer to a problem so many of us parents face or rather our little kids face, droopy drawers.  When I received these to review I actually had 4 pair of brand new shorts for my son with their tags still on sitting in his drawer.  They were so cute and length wise they fit great. But around his waist they were swimming.  So I put them away, thinking I'd probably just have to give them away, unused.  Oh well at least I got them on sale at Target.com.
But then I received Dapper Snappers in my mailbox and bam, my little man got 4 new pairs of shorts added to his wardrobe lineup in just a snap!  Hooray! Mahalo Dapper Snappers for opening up more choices to the already limited wardrobe choices for my son! (p.s. why the heck
are
there so many more clothes out there for girls anyways…that's for another post!) Today we're talking story with Chelle, the genius mom behind Dapper Snappers, who is fixing droopy drawers everywhere, one snap at a time!  

Name: Michelle Cazella – But I go by Chelle (pronounced "shell")
Business: Cazella Innovations Inc – www.DapperSnappers.com
Why did you start your business?
We started Cazella Innovations because my husband and I have so many ideas for inventions and businesses that we needed a place to house them all. We couldn't keep having all these great ideas without doing something about it. Dapper Snappers is our first product in production and is patent pending. It has been a huge learning experience! But I think the biggest draw to starting this business was that I could stay home and raise my kids.

What is your favorite part of owning your own business?
I love the freedom. I get to take my kids on play dates and spend time with other moms. Not having to answer to someone and being in charge I guess are other great perks to being a business owner. It's all a great adventure! It takes a lot of work, but it's definitely worth it.

What inspires you?
Definitely my children. It was because of my 3 1/2 year old son that I invented the Dapper Snapper; he is so darn skinny. My 20-month-old daughter isn't much bigger. Really my kids give me that creative spark. We have tons of ideas ready to develop as soon as Dapper Snappers takes off. Keep your eyes peeled for 2 new products in the next year.


Who is your biggest cheerleader?
My husband for sure! He has supported me even though I insisted on making Dapper Snappers myself and when I decided to make sure every part of the product was made in the U.S.A. Even when I insisted on U.S. made staples for the packaging (at that point he insisted that I was crazy) he still supported me. He has bent over backwards to make everything the way I wanted and he's always helped me when I asked. He is amazing.

What would be your #1 piece of advice that you would give to any mom just starting out or wanting to start a business?
Research, research, research! There are plenty of resources out there, so take advantage of them. Get involved in an online support group, like MompreneursOnline.com and get feedback on your product and advice from women who've been there. Also, learn the ins and outs of social networking. It's a very big world out there so make connections and make them often. You never know what's going to happen.
How do you keep your kids occupied when you are working?
As much as I'd like to wax poetic that taking care of my kids and working from home is a delicate juggling act, I have to say that being a mom is the hardest job I've ever had. Then I go and add to it by inventing a product that I insist on overseeing the production of. Most days I feel like I'm losing my mind. Keeping the kids occupied has become a bit of a challenge. We get out of the house a lot for play dates and errands. I do a lot of my work while the kids are eating, when they are napping, and after they go to bed.


What do you never leave the house without?
I carry a lot of Dapper Snapper samples and business cards with me. I talk to everyone I meet about them and it's handy to have a few with me to give away. Moms are the best advertising there is. What a mom says carries a lot of weight, so if I can get a sample in their hands, they try it out and like it, they will spread the word. I also don't leave without my iPhone. I love it and use it for everything and without it I'm lost.
Do you have a favorite quote?
Finish each day and be done with it, you have done what you could. Some blunders and absurdities no doubt crept in, forget them as soon as you can. Tomorrow is a new day, you shall begin it well and serenely. -Ralph Waldo Emerson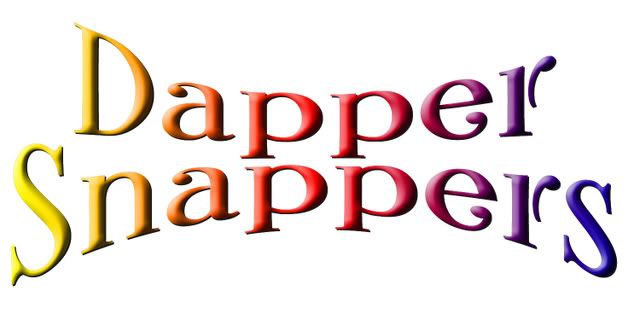 Would you like to offer a giveaway or discount to Ohana Mama readers with your interview?
Buy 2 Dapper Snappers get one FREE with code omupindasky.