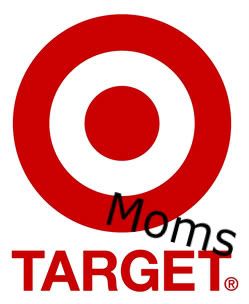 I have a love for Target. Yes, sadly its at the top of my list for things I am homesick for. Family being first, of course. But Target follows closely there after. Thankfully they do ship to Hawaii and I can get free shipping most times since I am spending over $50. But oh how I miss my local Target. I do believe the red target symbol was one of my son's first recognitions…my addiction was that bad. It was a ritual. We'd go get bagels then head over to Target, at least once a week. I am sure my husband is happy that they are no longer right down the street.
Miles between us or not, I still have a fond place for Target.
Recently Target's site did have a major blunder and offered the famed (and loved in our house too) Britax car seat for a phenomenal deal. Soon the web was a twitter. Everyone was blogging about this awesome deal. Posting about it on forums, Facebook, and on Twitter. You name it. We all thought, "was this too good to be true?" Better get our order in before they figure it out. We knew it probably wasn't correct. It was a glitch. But surely even if it was a glitch, Target would be woman or man enough to honor the price, right?
Wrong.
I was sad to hear that Target, my beloved, let us all down and simply cancelled most transactions at the lower price. Bummer. They did however at least send out $25 gift certificates to those that tried to buy the car seat. That takes the sting out a little but it still put a bit of a dark spot on the big red Target.
This brings me to #targetmoms on Twitter. I posted today asking if Target had a TargetMoms, much like "the other" guys (Walmart) have the 11Walmart Moms. I was shocked to find that they do not have a group of real moms offering real advice on products or customer service, like the "other guys" do. I think they are missing the big, like Titanic sized, boat.
I aim to change this. And I urge you to help me to get Target to listen to us. If you are also a Target fan, I know there are TONS and TONS of us, and you are a Mom, join me in letting them know. One way to do it. Simply tweet about Target and their need to have a mom-centered focus group to help them get to real moms, to ask us how they could do things better. I think, now more then ever, they need us! When you tweet about Target on Twitter, simply add #targetmoms. (do a search..it's already taking off like wild fire).
Second, send a message to Target here, telling them that they NEED a targetmom group! I am working on contacting them via more of a PR route, but this link is good for the community of Moms as a whole to let them know we are here. (we want to follow protocol, not tick them off).
We all love Target and want to see them flourish (even more than they have) to get the moms back in their pocket. Let us tell Target what will work, what is working and what to do better. We are their number one customers, the decision makers in most homes and the ones that can talk (good or bad) the ears off of anyone and now we do it with our fingers on the keyboards for all of the world to hear…so Target, do you hear us?
GO TargetMOMs! Spread the word! #targetmoms