I usually like to keep my face off of Ohana Mama and keep it just to featuring other people and their goods but today I feel…brave.
Shot On The Spot
, is where you're supposed to take a picture and post it right away. Rules are:
1) Take a picture of yourself right NOW!
2) DON'T change your clothes, DON'T fix your hair… Just take a picture.
3) Post that picture with NO editing.
4) Post these instruction with your picture.
5)Tag 10 people to do this.
This is with no makeup, no hair being done, no editing…Julie…beware…I will get you back ;)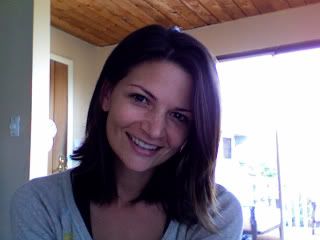 And the lovely women who I now nominate to also be brave are…I'm breaking the rules and only doing five ladies…