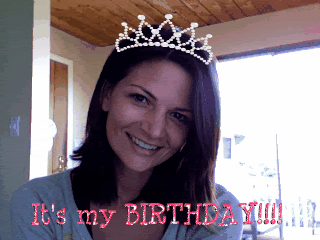 Wanna Guess Ohana Mama's age?
This could go really badly or really well ;)
And for the person who's comment lands on the number of years I am, they will get their ad for their blog or site listed right under recent alohas as the featured site/blog for TWO Weeks! Come on, take a guess and have fun!
You can make multiple guesses…be nice…have fun
Happy Birthday to ME! Yay Me (this is for all the Suite Life Fans…you know who you are )
Have a FANTABULOUS DAY everyone…on ME!