The Mom Buzz has had a busy week! I am THRILLED to share some of the posts I found and others that have been shared with me, thanks to my wonderful readers. Y'all ROCK! Looking for fun, new, cool posts to read? Check this list out!
RECIPES:
DONUTS FOR BEGINNERS! I always wanted to make donuts. So I saved this recipe from Southern Plate – it looks easy and delicious.
I love Black Eyed Peas. So Black Eyed Pea Salsa is right up my alley! If you want the recipe, you can get it from The Pioneer Woman Cooks.

LMAO FUNNY!
Nicole is so FREAKIN' FUNNY! You have to read this post from JUICY ALLIGATOR about what NOT to say OUT LOUD in front of your toddlers. The minute I read it, I knew I needed to SHARE IT. I mean, even an innocent comment about cookies is a no-no in front of toddlers!

CRAFT TUTORIAL
On the PlayDate Picks Forum I asked for help finding a super tutorial for a super cape. Well, this one was given to me and it really stood out! It's from Puking Pastilles. Look how awesome, and it is REVERSIBLE. I already have all the material and I have started cutting. My kids are going to look super cute!
NEW SITE
I just learned about a site called Vintage Books My Kid Loves. I totally suggest checking it out. I love how "Scribbler" shares pictures of the illustrations along with an in-depth review of the stories.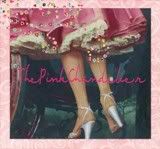 NEW VLOGGER
Check out this cute VLOG from Pink Chandelier – a girlie mom of boys! She answers on her VLOG the question her husband asks daily – Did Anything Exciting Happen? If you forward it to 3:50 you can see her dance with her son to Billy Idol! LMAO! HA! TOTALLY BUZZWORTHY!
NEW MEME
Carin from Forever in Blue Jeans started a MEME where the goal is to be in (and post) one picture a week for 52 weeks. Here is Carin's 3rd picture – it's a super hero action shot! And here is Crackers and Chaos 2 of 52 shot, a sweet one of her and her boys.
ETSY GRAND OPENING
A Mommy's Musings just opened her Etsy Shop Lil Boo & Co. She has so many cute items for little girls! Belts, socks, hair clippies and more! Go support her new venture! Plus, she has a give-away to celebrate her new store! The give-away is for socks, a belt, clippies and a bow holder! Whoa!
CHARITY
MomDot has started a new partnership called Blogger's Give. You know how many review bloggers get products to review and giveaway. Well, try to get one to review and give to MomDot's charity. Or get one to give-away and another to give to MomDot's charity. Whatever you do … it will make you and your sponsor feel good to … give! For full details, visit MomDot.
All Because Two People Fell in Love told us about another charity that bloggers can participate in. If you blog about Let's Eat Cake! and their cause on your blog or website before January 12th, 2009, MasterPiece Weddings will donate money to St. Jude Children's Research Hospital.
For full details, visit All Because Two People Fell in Love.

BLOG PARTIES
Bloggy Baby Shower at 3 Kids and Us, marking Cat's final stretch with her 3rd Pregnancy!
Mom Time in '09, hosted by Go Graham Go and Jolly Mom is going on.
4 Days left to enter the New Year's Party hosted by the Mom Buzz and Busy Mom.
CONTESTS
New Moon Girls giveaway at 3 Kids and Us
Vaseline Clinical Therapy Lotion Giveaway at All Because Two People Fell in Love.
Dapper Snappers Giveaway at All Because Two People Fell in Love.
TomTom GPS Giveaway at Geritnow
Mod Mum Sling giveaway at Jolly Mom.
Boca Beth (Spanish for Children) Giveaway at Jolly Mom.
No Squeeze Juicebox Giveaway at Jolly Mom.
Dirty Sue Gift Set at the Mom Buzz.
Leather Gloves at Geritnow.
Survival Kit in a Bottle at Geritnow.
Lil Boo & Co Giveaway at A Mommy's Musings.
From Ohana Mama!
Don't forget to get your Blog Popz from your blog popz Candy Stores: Visit Cool Baby Kid, The Not-So-Blog Blog, Ohana Mama, Suzy Q Homemaker and From Dates to Diapers to get the popz. Give your bloggy buddies a Valentine and spread the love!

WHOA!
A lot to chat about, as always! I hope you enjoyed my buzz around the blogosphere. Let me know who you visited and what you though. Comments LOVED. And be sure to stop by the Mom Buzz next Saturday, when Mr, Linky pays a visit and you can tell me what YOU thought was buzzworthy!