Winners are….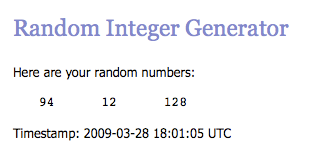 We love cereal in our house.  And not only for breakfast.  We eat it for snacks at home, snacks on the go, dessert and yes, sometimes dinner.  Cereal is the bomb!  And it's a great way to get more milk and calcium in your little one!
That is why I was excited to try the new Honey Kix cereal. A little bit about this new yummy treat…
"New Honey Kix cereal, which has all the goodness of Kix® cereal but now with a touch of honey! Honey Kix is a good source of fiber, calcium and vitamin D, contains 16 grams of whole grain per serving (at least 48 grams recommended daily) and has no artificial flavors or preservatives. A perfect balance of taste and nutrition through simple ingredients, which both moms and kids can agree on!"
A good test whether something is good or not in my house, as you will read over and over again on my blog, is how long it stays in our house.  Honey Kix didn't last long.  I loved it for my nightly snack before bed, as did my husband.  My daughter took it on the go for a snack while at the park and my son loved it as his breakfast before he headed off to school. So the box was gone in a blink of an eye! I'd say that's two hula shakes, and a full belly, from The Ohana Mama family!
Giveaway! THREE Winners!
You can try this wonderful new cereal too AND win this awesome prize pack from Honey Kix!
THREE lucky Ohana Mama reader will win a prize pack that includes these awesome products – I received them all and they are fabulous, especially the cereal-to-go container!
A coupon for a FREE box of Honey Kix cereal
A honey jar – super cute! My kids love this thing!
A set of colorful cereal bowls – plastic so no worry about them breaking!
A container to take your cereal and milk on-the-go (it even keeps the milk cold! so cool!)
And a great container to keep cereal fresh at home (a lifesaver in humid Hawaii and keep bugs and ants away!)
How to enter:
Simply answer either of these questions in a comment…
How do you get your morning off to a good start?
or
What do you do to simplify your morning routines?
Please share tips! I know we could all use them!
Extra entries!
Grab my new button in my sidebar – or replace yours that you already have – it now links to my new site
Twitter about Ohana Mama's new url and/or this giveaway (unlimited opportunity – leave a new comment for every tweet)  Just copy and paste this into twitter -easy peasy!
Did you hear? Ohana Mama has a new URL? http://www.TheOhanaMama.com & a fab giveaway for Honey Kix cereal! Go visit & enter!
Stumble this post or any post or just my site (earn a entry for every stumble – unlimited entry opportunity!)
Fave my site on Technorati – see button in my sidebar
Subscribe to Ohana Mama
Deadline: 3/27 at 11:59 p.m. Hawaii time
US residents only