Dooce, aka Heather Armstrong, is ready to have baby number two.  In this episode, the moms (INCLUDING ME!!! OMG) chat about how to get mentally prepared for your second child.
A bit about my story and getting ready for #2…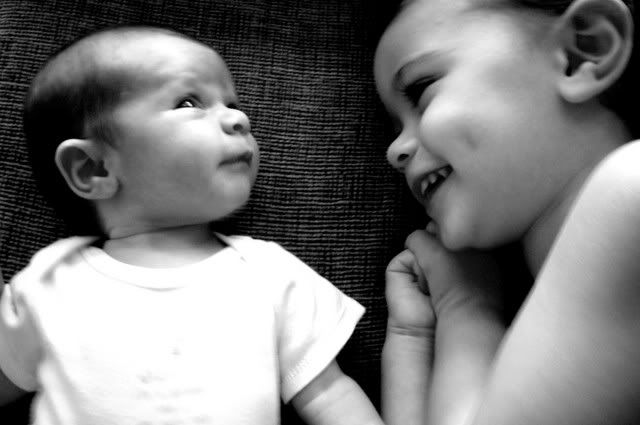 I was very very excited to have another child.  Not just for me & my husband, but even more so for my first born, Cameron.  I was excited that we were giving him a permanent playmate (and permanent arch nemesis). Like a little present cooking up in mommy's belly.
We moved to Maui when I was 14 weeks pregnant.  With no babysitter, no friends and no family on island, my son came with me to every OB visit.  Other than a necessity, I liked how this was a way for Cam to be part of this new journey we, as a family, were embarking on.  I also thought is created just enough of an interruption in Cam's daily life for him to start to get used to another being taking up some of mommy's time.
Cam was with me when I found out what we were having.  He was with me when doctors realized I was having pre-term labor and was hooked up to the monitor to track contractions. Yes, he was even in the room when I had my membranes stripped when I was declared past due!  I think having my buddy along with me totally helped him mentally prepare and helped me start to juggle taking care of two kids, albeit with one still in my womb.
In the end (or the beginning, perhaps), after my daughter was born, I was able to pull out my mental tool box that I had stocked from going through everything with my son.  And it's those tools that are continuously helping me get through the hard times and recognize the good and 'must-take-mental-note' times. And number two has given me some new tools of her own and it's all ever evolving. They keep me on my toes and bring the biggest joy to my world, the two of them.  And I believe they like each other…no really, I KNOW they like each other.  Life with two is…good!
Anyhow, check out today's momversation and be sure to head on over and leave a comment over at the momversation site – you have to register, but believe me, you'll be back…they're convos are entertaining, real and addictive!
Here you go…The Ohana Mama as a real, honest-to-goodness, guest panelist on Momversations…
How did you get mentally ready for number two? Share!