No, not me…no, this time it was our dear friends from California.  They flew out to Maui, along with 50 family and friends, to get Maui'd! And it was gorgeous.  These pictures do not convey the beauty of where they said "I Do", Olowalu Plantation.
Set on a gorgeous, vast lawn that rests right next to the amazingly beautiful Pacific Ocean and a beach full of white coral and rocks, the location is breathtaking!
The bride got ready in the historic house that anchors this slice of west Maui, filled with pictures of days long past…it was amazing to see the history and culture that happened right at this very location.
The house itself is my dream house – tall ceilings, gorgeous built-ins, a claw foot tub…this is a magical and special place… truly a perfect location to get Maui'd!
Here are some pics taken from my iPhone…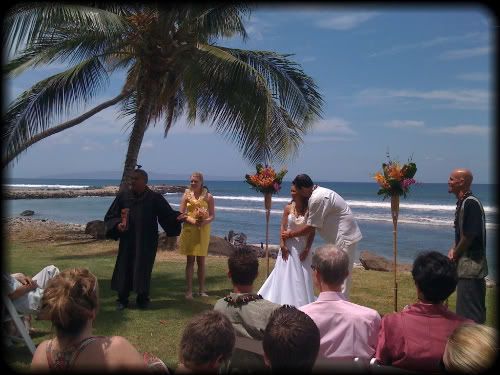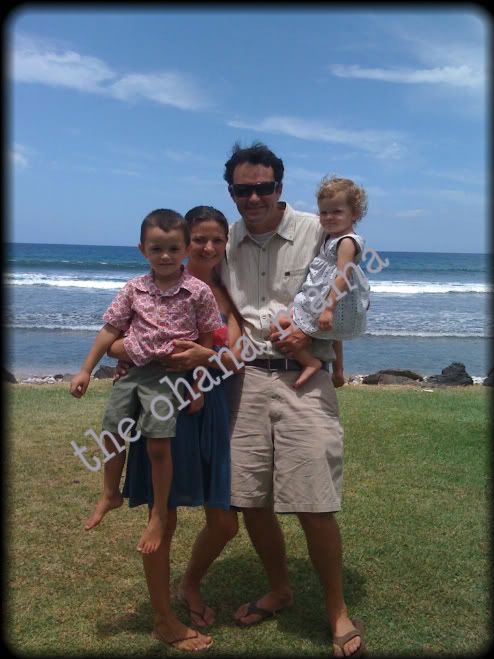 My husband is a good foot taller than me so he bends down in pics, the poor fella. But what is with me, the small lady, carrying the BIG(ger) kid while the big hubby gets the petite girl…my son is about to pass me by in height…I CAN wait for that day!
For the reception we all headed to the Royal Lahaina Luau.  My husband and I had gone before but this was the kid's first luau experience. They absolutely LOVED it! Especially my little wahine, hula girl! Not the best picture but it catches her in action…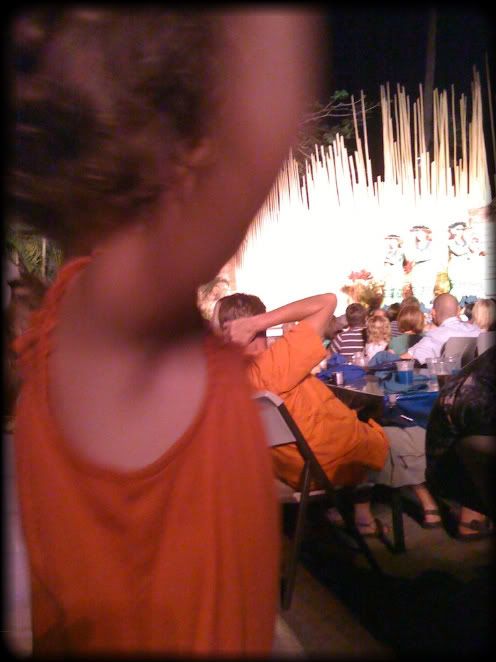 So that was our Getting Maui'd experience yesterday.  Maui brings all sorts of lovers to the islands…those newly married, those getting Maui'd and those that fall in love all over again with each gorgeous sunset…
(you see this view a lot on The Ohana Mama…it's the view from my hale (house))
Did you get married in Hawaii? Or on Maui? Leave a comment!