We had the coolest evening the other night! Our friends are staying at the Westin Kaanapali Ocean Resort so we've been heading over there all week for some swim time and dinner with friends.  The other night, after swimming in the pirate pool – complete with a pirate ship, slides and cannons shooting water (look for my video on that soon), we headed over to the grass lawn to watch a movie under the stars.
Before the feature they did s'mores.  Each bag, holding one Hershey chocolate bar, 4 marshmallows and two graham crackers costs $5, but it's worth it to see the kids enjoy this yummy treat.  They had tiny bbqs set up for the kids to do the marshmallow baking – which was safer than the large fire pit they  also on the lawn.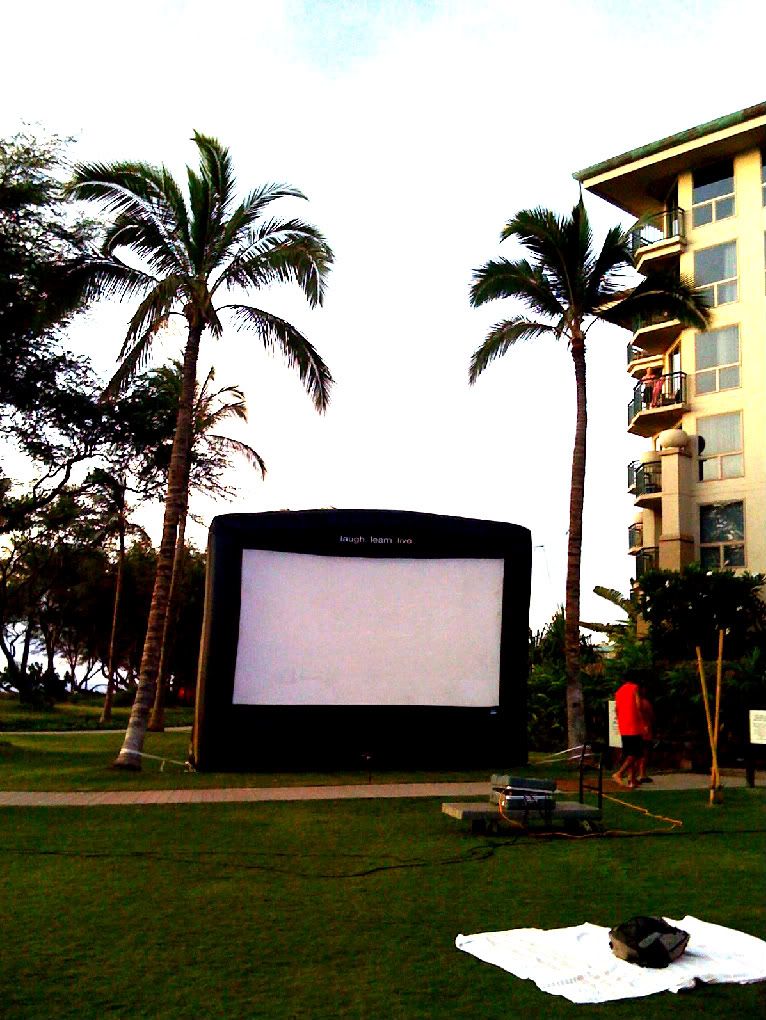 After some gooey marshmallow eating we headed over and laid down our blankets in front of this giant inflatable screen.  Tied between two palm trees…you definitely knew you were in Hawaii!
The sun went down and the stars started coming out over-head.  With the ocean waves crashing on one side of us and the gorgeous resort on the other it was movie time under the stars!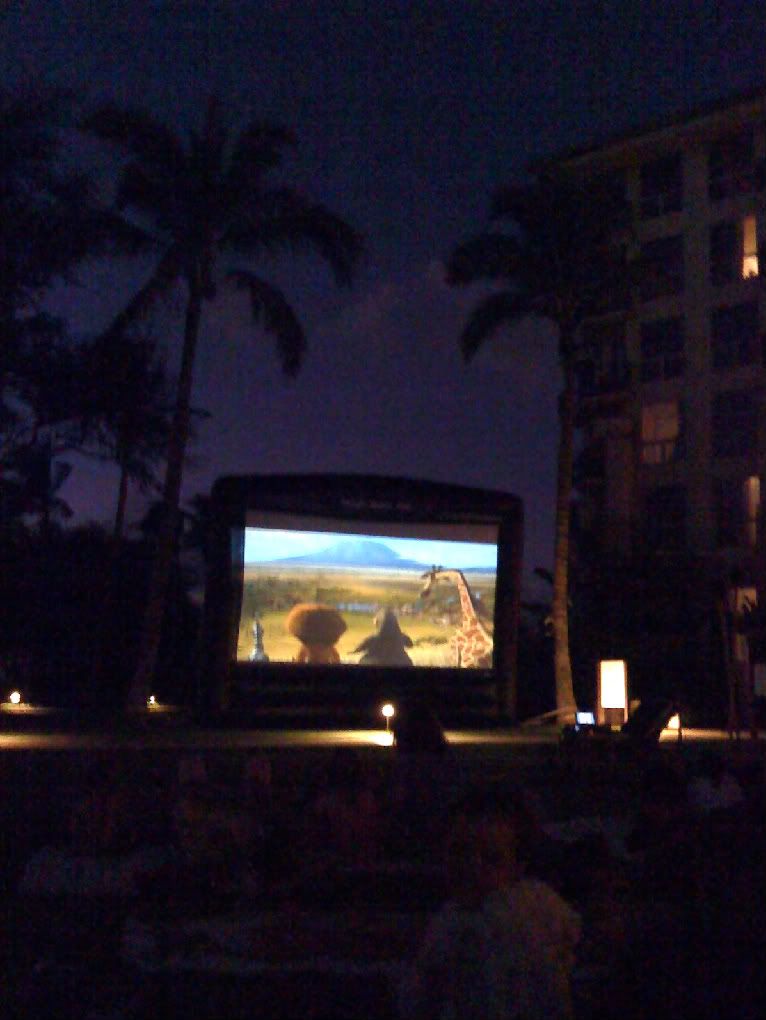 It was such a fun family outing – made me feel like a kid again!  Thanks to our friends for inviting us!