Meet my daughter's lovey, Puppy. Yeah, we are real original with the names of lovies in this house…Ellie the Elephant, Puppy, George (Curious George, my son's pal) and Tiger who is, well, a tiger. Yes, real original, that's us!
Anyhow, Puppy was dirty dirty dirty. So dirty I thought he was going to get up and walk out on his own and hitchhike to the laundromat, begging some stranger to please clean him.  Pleading, "I can't take this muck anymore!"  I was betting he was gonna write  "wash me" on himself like a car that's been tagged by friends who care deeply about your car's well being (and want to embarrass the hell out of you with the friendly reminder) Yes he was D.I.R.T.Y!
I didn't do the smart mom move and buy two when I got him.  He was actually an emergency replacement when Leah's beloved Ellie went missing one night right before bed time.  Barnes and Noble was out of Elephants so I grabbed Puppy…the last stuffed animal of it's kind that remotely resembled Ellie, all soft and squishy with beans in it's butt.  I bet you know the kind.  She now LOVES puppy! 
So it's been tough to get him pried out of her arms long enough for him to get a bath (aka wash in the washing machine) But yesterday she let me do it.  
And Puppy went from hitchhiking hobo…..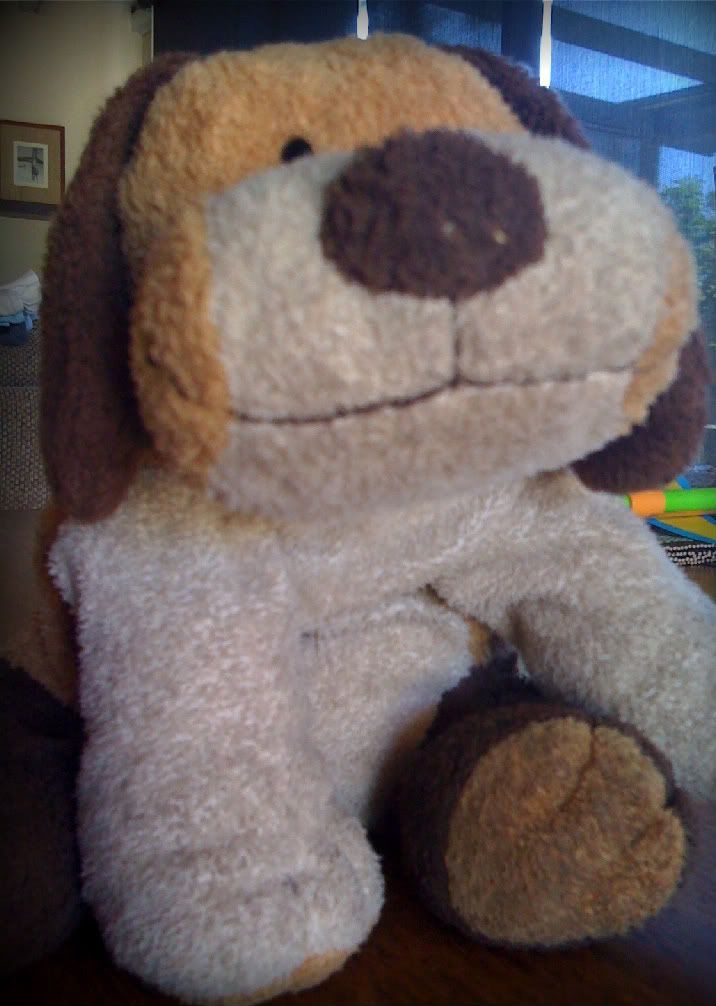 To Howlin' HOTTIE!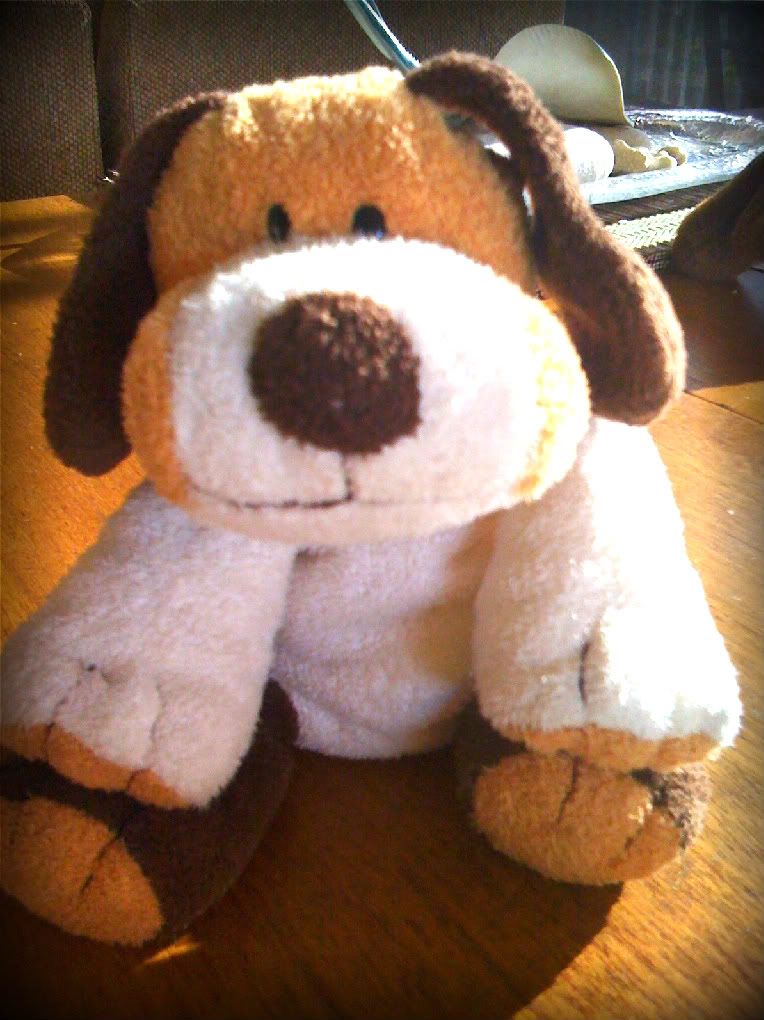 Leah was reunited with the stud and they have not been separated since.
The End
(And yes I used my Tide Stain Release…this isn't a promo post but just me, a mom telling you that Tide got Puppy sparkling clean. Oh and you can win a year's supply of this stuff! Click here to enter.  Ok, so it's a tad bit promo…kinda, sorta, but I bought this bag of Tide Stain Release all by myself…fyi. Promo or not, go enter…it's free laundry stuff people!)