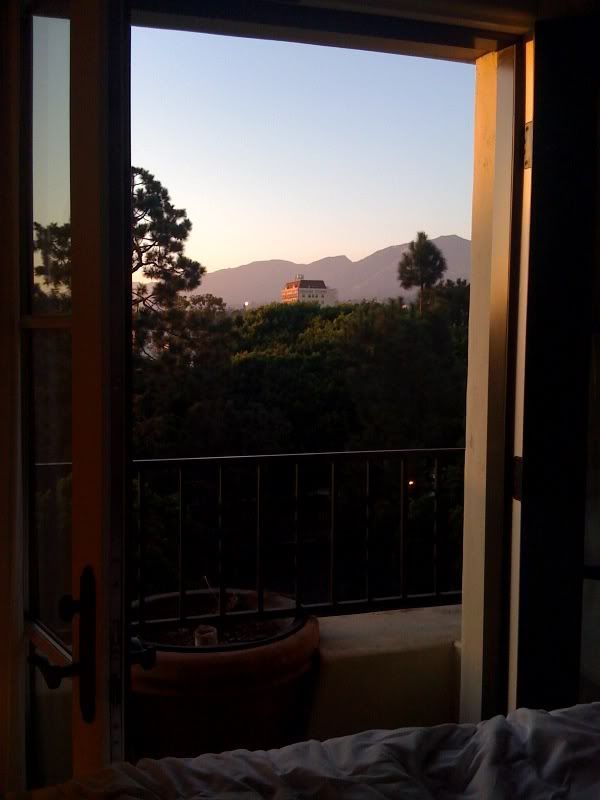 The view from our suite
After a four-hour train trip we pulled into the Santa Barbara train station. The train ride was marvelous, relaxing and I'd highly recommend it. We made a quick call to The Canary Hotel for directions on how we could get there by foot. Turns out it's about 6 blocks up State Street. We had three small bags and did just fine on the trek.
Although we didn't have a car, I did see that they offer valet service and the doorman opened it quickly for us when he saw us approaching. Inside, the Canary Hotel is warm, cozy and chic. We checked in less than 5 minutes and headed to our suite.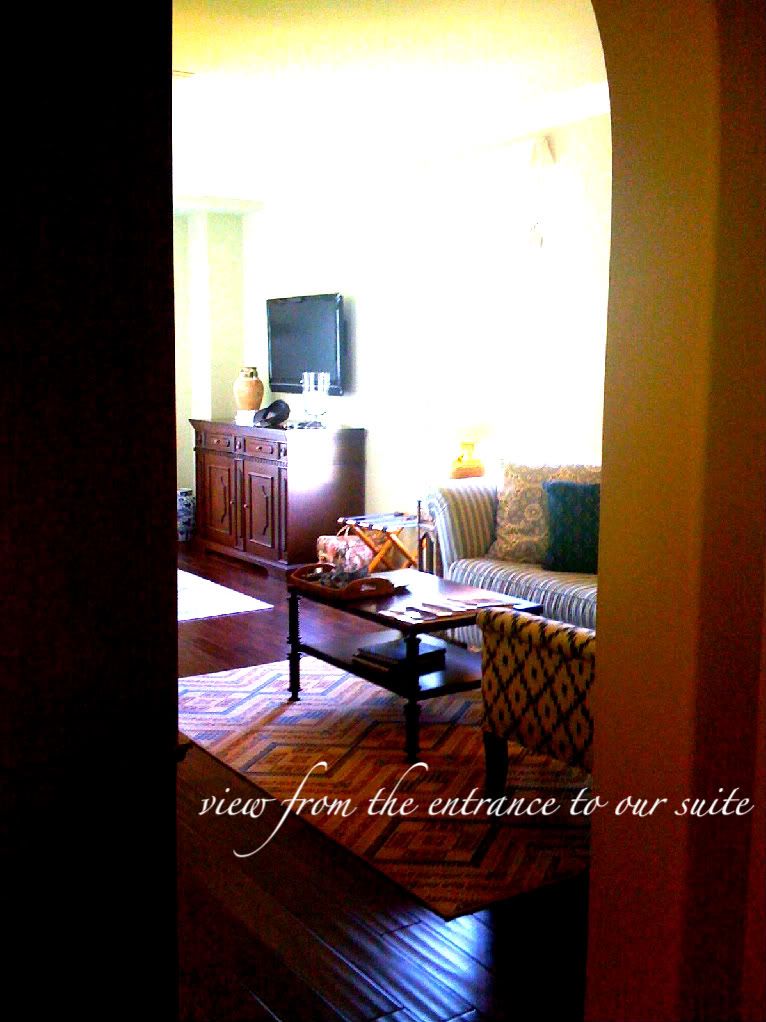 The minute we opened the door I entered into another dimension, one where relaxation and comfort were at the top of the list. The room is beautiful. Gorgeously decorated in clean, fresh but warm colors and patterns with dark wood furniture throughout including a large hutch in the seating area that cleverly holds the flat screen TV, Keurig coffee maker, snacks and mini refrigerator, with ample room to also house your computer.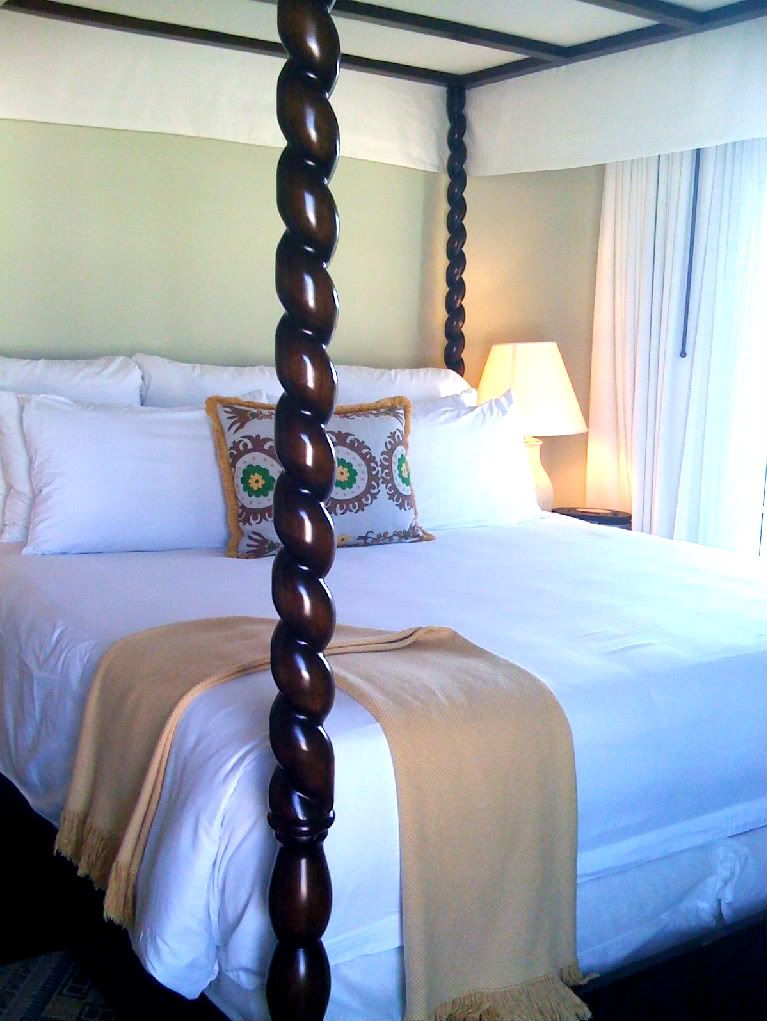 The four-poster bed in the adjoining room is dressed in crisp white sheets and a ton of overstuffed pillows, each of which are beckoning my name as I type this from the couch…I do think a mid day nap may be in my future. But not until I take a soak in the bath in the roomy and modern bathroom, which also happens to be equipped with another flat screen television…a bath, television, glass of wine and this mama is in heaven!
I am off to relax and we're going to try and catch the sunset from their roof deck tonight. It's gorgeous with a fireplace, pool, Jacuzzi and tons of room to layout or hang out on couches all overlooking the beautiful Santa Barbara below…stay tuned as my review of The Canary Hotel and our Santa Barbara getaway continues…