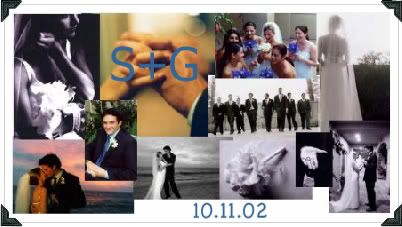 I met Greg in my high school algebra class.  I was 14 he was a fresh 16. He got transferred into my class when he moved to my school mid semester.  He was actually supposed to go to another school but I have his mom to thank for turning right instead of going straight.  See, they got in a fight on the way to his new school in Laguna Beach.  He did something to piss her off (thankfully) and so she said, "that's it!" and turned right and headed to my high school in Dana Point. Oh thank heavens!!    (thank you Monique!)
It was "eternity" at first sight.  I knew from the moment I saw him that he would somehow be in my life for forever…17 years later, 7 years of marriage, 2 kids, a move to Hawaii, taking on a fixer-upper beach house in the middle of the Pacific ocean, and continuously aiming to fulfill our dreams together…life is good!  Thanks to Adam Lowndes for taking our wedding pictures.
Happy Anniversary to my best friend, partner in crime and hubby who takes my PMS wrath, laughs at my silly dancing moves and listens to my dreams and helps to make them come true! I love you!