Where can you see adults literally skipping with their children, wearing hats with ears on them and acting as if they are in the 2nd grade again?  Where else other than the magical world of Disneyland?!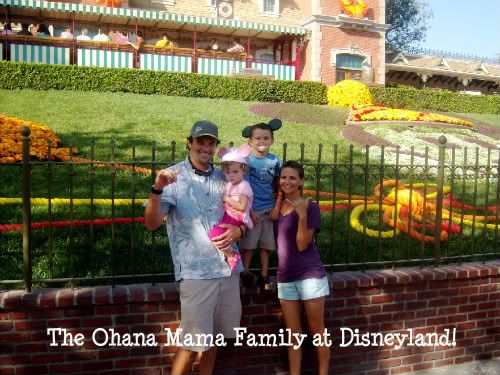 We were incredibly lucky to have the chance to not only go to Disneyland and California Adventure for the day but to also have an early Halloween party at Mickey's Trick or Treat Party later the same week, while in California!  Both were a blast! 
There is so much to love about Disneyland.  For me, it's being in a place that brings all walks of life from all over the world together to celebrate imagination, happiness and bring out the child in everyone.  Disneyland is truly an escape of reality, something I've come to appreciate even more the older I get.  It's a magic place where you get to experience your children's joys, remember times past and make memories as a family.  Memories that are sure to stick with your kids as they too grow older.
Now that Cameron is almost 5 and memory is starting to stick, I am even more excited to explore places such as Disneyland. It's awesome to get to live through him.
There's so much to Disneyland, but here's Cam's fave thing at the magical land of Disney…
Well, he is quick to share that his favorite was the Haunted Mansion.  I was a tad hesitant that the Haunted Mansion may be a bit too scary for him. HA! He actually LOVED it!  We grabbed a Fast Pass (see tip #1 below) and then headed over to Pirate's Lair on Tom Sawyer Island to explore.  This was a fun interactive place to let the kids run around, explore and get some energy out.  And it's directly across from the Haunted Mansion so it's perfect to fill the Fast Pass time.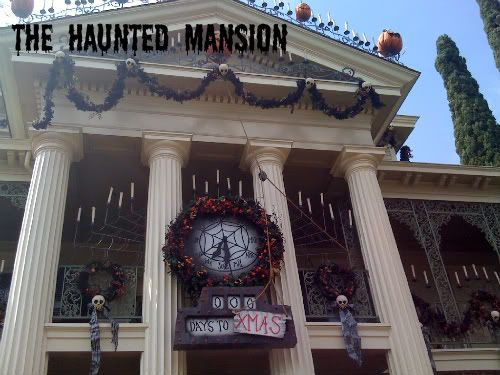 The Haunted Mansion is decorated as the Nightmare Before Christmas…with all the cool art and characters from the movie taking over the mansion.  To me, the new theme made the house a bit less scary than I remember.  It could be that or just that I've grown up…just a bit.  But the Haunted Mansion had mama and Cam giving two thumbs up!
California Adventure (get a hopper ticket so you can do both parks! (see pricing below))
We love to do California Adventure later in the day (see tip #3 below).  We did this last year too.  At 5 p.m. the parade runs and it has all the characters that Cam is really into right now, like the Incredibles, Cars, Buzz Light Year and Woody and The Bugs Life Crew.  So we headed to grab a cold one while the kids ran around like maniacs together…we were with friends and had a total of 5 kids between us.  It was great to catch up with friends, have a beer and be at Disney's California Adventure…a perfect combination!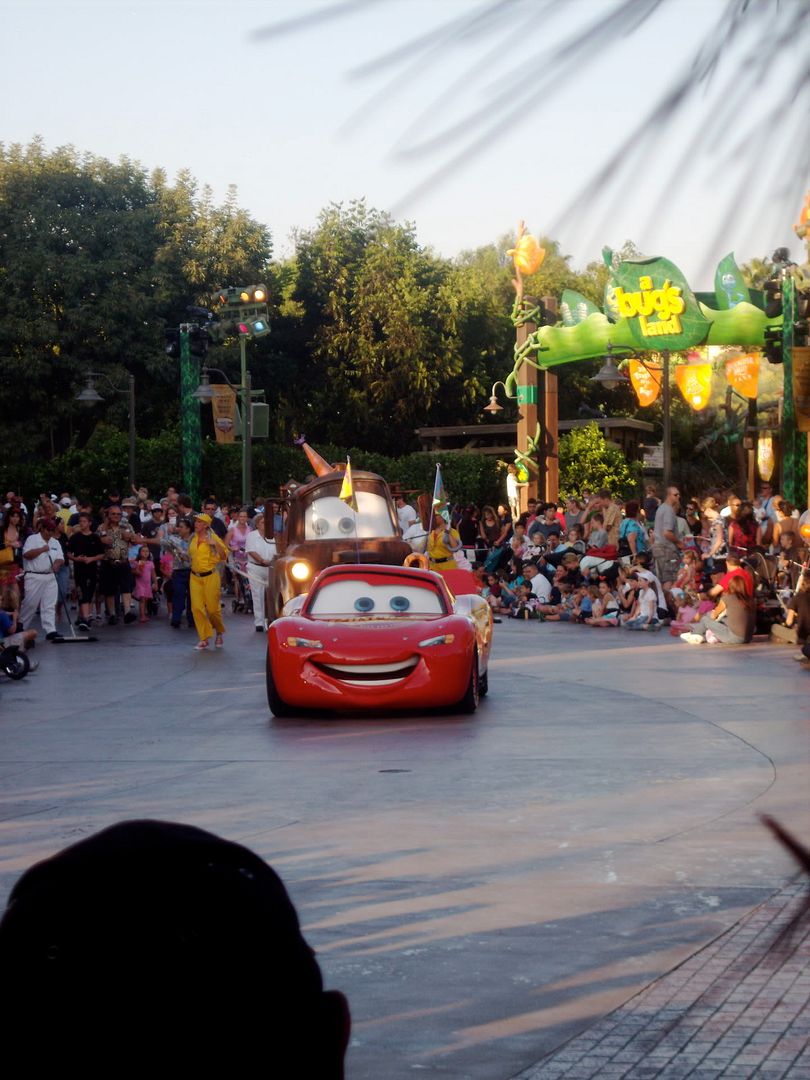 California Adventure has an awesome ride called Soarin' Over California, where you feel like you are flying over Southern California.  My husband said it was awesome and so real.  While flying they'll do things so that you truly get the feeling of being in that location. Such as when you are flying over Orange County, they mist an orange scent as you glide over the Orange trees.  Cam loved it but his ultimate favorite was…
Mulholland Madness, a roller coaster that's perfect for the younger crowd.  Cam was scared don't get me wrong, shaking in fact but he did it twice…enough said…the kid was scared out of his mind but LOVED it…I think he might be hooked on roller-coasters now.
We ended our day watching the fireworks show back at Disneyland.  The theme was for Halloween and the show was awesome, although my kids, aged 2 and 4.5 were a tad bit scared (there were witches and fireworks…the combo was just too much for them) so we left in the middle of it.  
Overall we had a truly magical and fun-filled day at D-land!  I highly recommend you make it a must do when visiting Southern California.
Some tips for an even more magical trip to Disneyland…
Use the Fastpass…it's a godsend!  Lines and children just don't mix.  Thankfully Disneyland has created Fast Passes where you can grab a ticket in advance with a set time to come back and enjoy the ride.  Usually the wait is about 20 minutes or so but you don't have to be waiting in line.  Instead we used tha time to explore other parts of the park or grab a quick bite to eat or go on a ride that doesn't have a long line.  You can only have one fast pass at a time but if you plan it well, you can rid yourself of the lines…and a lot of whining.
Bring food! I saw so many people who packed their own lunch.  This can save you a bundle and allow for what money would have gone to food to instead either stay in your bank account or put to other things such as getting some of those cute mouse ears or a lightsaber (both of which we HAD to get!)
Beer, beer, beer…At the end of the day when mom and dad maybe want to relax a tiny bit, hop over to California Adventure to grab a nice cold beer at their beer garden.  Or sit at the winery.  Both are near where the nightly parade of characters such as Mater, Lightening McQueen, The Incredibles, Dora and a bunch of other popular Disney friends come to life.
The 411 of Disneyland:
Q: What city is Disneyland in?
A: Disneyland is in Anaheim in Southern California
Q: Where is Calfornia Adventure located?
A: It's right next to Disneyland, you can't miss it when you are entering Disney, it has the huge CALIFORNIA spelled out in front of the gates.
Q: How much does it cost to go to Disneyland?
A: You can find all that information here, there are a ton of options and DEALS there!
Q: What are the hours that Disneyland is open?
Disneyland is open every single day of the year but their hours change, click here to see their calendar.
Q: Can I rent a stroller?
A: YES! And Disney's strollers are the bomb!  We didn't rent one but a TON of people had them.  They are more like jogging strollers with plenty of space to put your belongings and the kids look comfortable in them.
Q: How are the bathrooms?  Do they have changing stations?
A: The bathrooms at Disney are some of the cleanest I've seen anywhere!  And yes they have multiple changing stations…real deal stations with plenty of privacy and room to clean your little one.
Q: What to wear to Disneyland?
A: Comfortable and light with layers! Don't wear dark colors so you can stay cool.  Wear comfortable shoes. Shorts/tee during the day and jeans light jacket at night would be perfect! (all depending on the time of year to go…see the next question…)
Q: When's the best time of year to go to Disneyland?
A: Aim for when schools are IN.  We went once in July and it was HOT and crowded but still enjoyable.  This time it was late September BUT we picked a day when schools were out…DUH…so it was crowded but the weather was perfect!  It did get chilly once the sun set so bring a change of clothes for night time.  
Disclosure: Disneyland gave us Hopper Day tickets for us to enjoy and review the parks, however that had no influence over my opinions of our visit.