Ok peeps, I think I am about to take the plunge!  I have grown my hair out and need a change.  BUT, I'm not going to do my usual thang and chop it all off, no I quite like my long hair right now BUT I am going to go for more of a "hair style" you could say, and I am going to cut BANGS! Eeek!
I know, I know, if you've ever grown out your bangs you may be yelling at me through the computer, "Don't Do It!"  But, I am ready and there's no stopping me! (and I already bought a bunch of bobbi pins just in case I need to pin them back for the next 6 months should I hate it…but I don't think I will).
I'm going to go for a side swept bang, I'm hoping it'll offer me more a style when I inevitably throw my hair back into the old standby ponytail.
So this is me now in all my glory…(taken today with makeup left over from last night…bad me!)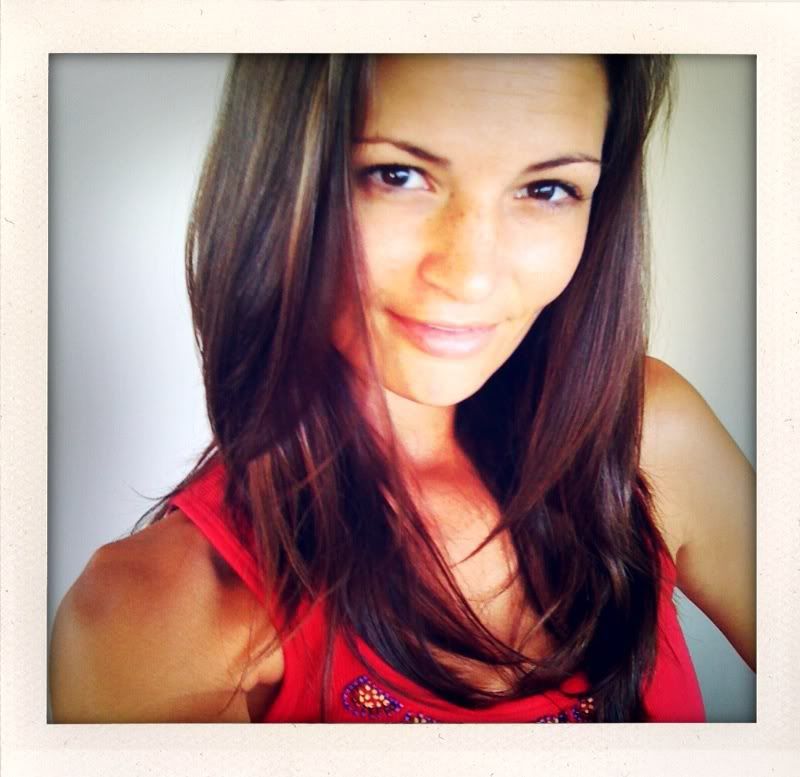 And this is my inspiration.  I have funky wavy hair now (having kids does really weird things to your hair!) so if I wanted to go wavy it would look like this (hopefully).
That's another Sarah, from Hair Thursday.  I really hope I don't seem like a stalker.  BUT, she does have long brown hair, brown eyes and her name is Sarah (all mere coincidences) and I love her hair!
Wish me luck! I will of course update you with the end result on Wednesday! Can't wait!